This wiki is still a major work in progress, and a lot is being worked on. Please be patient.
—Newmaker
Petscop 1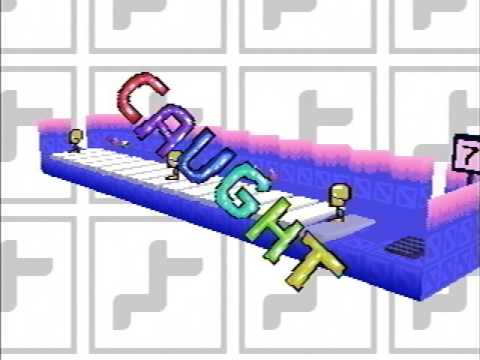 YouTube thumbnail
Petscop (first episode)
The first video. Started this whole mess.
Description:
The game I found
Summary
Paul explains some basic information about the game, explores Even Care, and reveals the cheat code that allows access to the Newmaker Plane, ending with a sequel-hook reveal of the cellar door.
Amber, Pen, Wavey, and Randice are caught in this video. Paul ends the video with

55.
Transcription
Start
Title screen
Gift Plane
Image
Text

The Gift Plane has closed
indefinitely, and all personnel
have left.


---

If you are unaware, The Gift
Plane provided homes to over a
hundred young Pets.


---

Unfortunately, we have failed to
remove all of the Pets from their
homes.


---

48 Pets remain here, at the time
of writing.


---

We would strongly encourage you
to visit our 8 homes and find
some friends to take with you.


---

Every Pet is uniquely valuable.
You should have no problem
finding somebody that you love.


---

- The Gift Plane staff
Even Care
| Image | Text |
| --- | --- |
| | |
Image
Text

This door is locked.


---

Or not, but you don't know how
to open doors.
Even Care Hallway
Image
Text

When you're choosing a pet, find
somebody that you like.


---

You don't have to love them
right away.
Image
Text

Don't be discouraged if they run
from you! They really do want a
home.


---

They're afraid. Show them that
there's nothing to be afraid of.
Amber's Room
Image
Text

It's a trophy, "awarded to our
Amber for being a real champ
yesterday and today."


---

"She hasn't left her cage once!"
Roneth's Room
We hope you are
enjoying the game.
Amber is a young ball.

---
She's afraid to leave home. If her
home is good, this is not a problem.

---
She is very heavy, and that makes
her life a little harder, as well as
yours.

---
What's the safest place you can
put her in? You should start
thinking about that.
Pen's Room
Wavey and Randice's Room
Roneth's Room revisited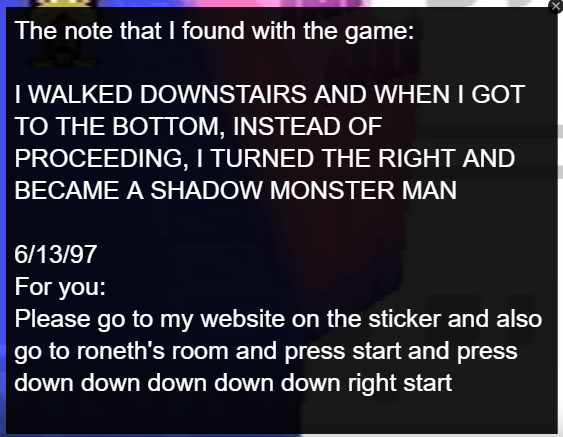 Leaving Even Care
Wandering the Newmaker Plane, Even Care Exit
Found the Cellar Door