This wiki is still a major work in progress, and a lot is being worked on. Please be patient.
—Newmaker
Petscop 12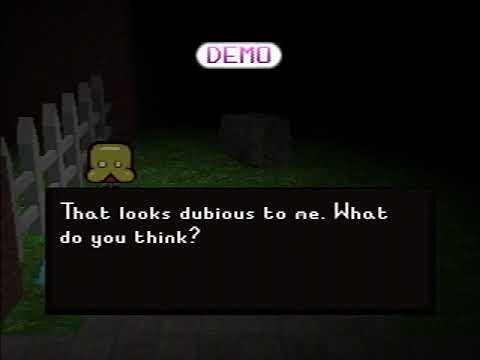 YouTube thumbnail
Petscop 12
The twelfth video. And so soon after the previous one!
The previous video description continues to be used:
Everything we wish to say is below:

The purpose of this YouTube channel is to preserve and display the recordings within the video game "Petscop" while keeping some of their content private.

They were first given to us as a Christmas gift, many years ago. The game had an interesting journey, before and after that day.

Paul created some additional recordings in 2017 as a way to show Petscop gameplay to his friend. He created this account in order to upload those additional recordings in video format. He later passed ownership of the channel to us, but continued to record himself at our strong suggestion. Though he had issues with the arrangement, these have finally been settled.

Please enjoy the recordings in Petscop! We do. :)
Summary
This section is not finished.
Transcription
This section is not finished.
DEMO

Hi [Belle](Purple).

You're free!

I left these messages for you to
look at, in case you were ever
rescued.

So, while you walk around, looking
for something to do, I'll come up
periodically.

When the messages run out, I'll
be out of your hair forever and
ever.


Michael Hammond
1988 - 1995
Mike was a gift.


You've apparently been running
Petscop nonstop for
[553758221](Red) seconds, or
[153822](Blue) hours.

That looks dubious to me. What
do you think?


Are you still sitting on a chair?

Can you still look around the
room? Is there still a room?

This is the Child Library.

You're not family, so I didn't
add your traits to the face
system.

That means I didn't add your
eyes, or your eyebrows, or your
nose.


Don't get lost.


Happy birthday [Belle](Purple)!

I'm


I'm calling you [Belle](Purple) because
that's who you are.

You might be confused as to what
happened.

I was overeager before, and
started calling you [Tiara](Purple)
prematurely.

I created a space in the menu
for you, still unused now.

Then I put you inside the
machine, and played the second
movement of Stravinsky's Septet
on the Needles.

I played it wrong, but that would
have been okay.

If you hadn't given up halfway,
you would be [Tiara](Purple). This is not
what happened, and now I'm
gone.


Demo Recording