This wiki is still a major work in progress, and a lot is being worked on. Please be patient.
—Newmaker
Petscop 15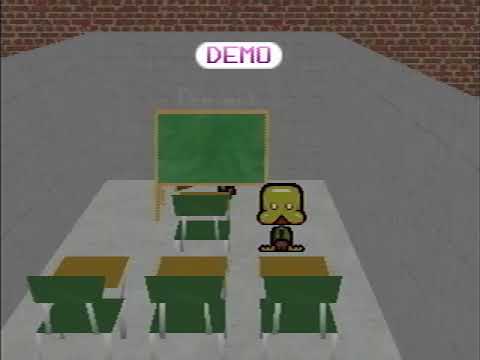 YouTube thumbnail
Petscop 15
The fifteenth video, only a day after Petscop 14! Talk about Christmas in July.
The previous video description continues to be used:
Everything we wish to say is below:

The purpose of this YouTube channel is to preserve and display the recordings within the video game "Petscop" while keeping some of their content private.

They were first given to us as a Christmas gift, many years ago. The game had an interesting journey, before and after that day.

Paul created some additional recordings in 2017 as a way to show Petscop gameplay to his friend. He created this account in order to upload those additional recordings in video format. He later passed ownership of the channel to us, but continued to record himself at our strong suggestion. Though he had issues with the arrangement, these have finally been settled.

Please enjoy the recordings in Petscop! We do. :)
Summary
This section is not finished.
Transcription
This section is not finished.
DEMO


G i R L


Newmaker:
L2 X X L2 CIRCLE R2 DOWN R1 TRIANGLE L2 ?
Not In Table

Marvin:
L1 X R1 TRIANGLE R2 CIRCLE
Sit

L2 DOWN R1 CIRCLE L2 CIRCLE
Here

R2 UP TRIANGLE L2 CIRCLE
For

R2 RIGHT L2 LEFT
The

R2 SQUARE L2 CIRCLE LEFT L1 SQUARE LEFT L2 SQUARE R2 CIRCLE
Present

R2 RIGHT R1 TRIANGLE L1 X
This

R1 TRIANGLE L1 X
Is

R2 TRIANGLE LEFT L2 TRIANGLE
Bell

Tiara/Belle:
UP
I

DOWN L2 X
Am

R2 CIRCLE R1 CIRCLE X L2 ? ?
Tiara

L2 SQUARE X R2 CIRCLE
Not

R2 TRIANGLE LEFT L2 TRIANGLE
Bell

R2 SQUARE L2 CIRCLE LEFT L1 ?
Press

L2 SQUARE R1 TRIANGLE R2 UP R2 CIRCLE R1 CIRCLE
Nifty

Newmaker:
L2 START L2 LEFT R2 CIRCLE
What

L2 SQUARE R1 TRIANGLE R2 UP R2 CIRCLE R1 CIRCLE
Nifty

Tiara/Belle:
L2 SQUARE R1 UP
No

R2 SQUARE L2 TRIANGLE R1 X ?
Player

L2 START L2 LEFT L2 SQUARE
One

R2 SQUARE L2 CIRCLE LEFT L1 ?
Press

L2 SQUARE R1 TRIANGLE R2 UP R2 CIRCLE R1 CIRCLE
Nifty


Hi