This wiki is still a major work in progress, and a lot is being worked on. Please be patient.
—Newmaker
Petscop 2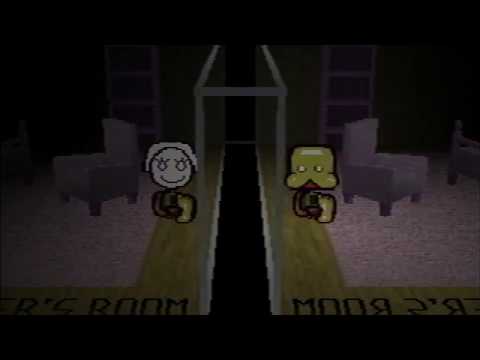 YouTube thumbnail
Petscop 2
The second video. Revealed at the same time as the first video, this one mostly explores the area under Newmaker Plane. The place called... Under the Newmaker Plane.
The video description was left blank.
Summary
Paul gets his first taste of the area Under the Newmaker Plane, after the Cellar Door mysteriously opens. Underneath it, he finds an Office, hears about Care, gets his first glimpse of the Frozen House, the School, and the Windmill, has a chat with TOOL, watches the Windmill for a few minutes, meets Tiara, and eventually works his way back up onto the Newmaker Plane where he began.
A little sparse for a summary, I suppose.
Points of interest
Quitter's Room Clock
While Paul is in the Quitter's Room, the clock on the wall can be seen two times:
| Before, 4:15 | After, 4:20 |
| --- | --- |
| | |
The game appears to keep time while it is being played. This same design of clock has shown up in a few other places as well... [todo: add link to the car ride when that's done]
Transcription
(This video starts with

55 on the counter.)
Newmaker Plane
Under the Newmaker Plane
Office area
Winding roads
The picture of the School

| Original | Brightened |
| --- | --- |
| | |
The picture of the Windmill

| Original | Brightened |
| --- | --- |
| | |
| Original | Brightened |
| --- | --- |
| | |
Under the Newmaker Plane, back half
The Daisy and Care NLM
TOOL Time
Quitters' Time
Newmaker Plane again
(Video ends.)