This wiki is still a major work in progress, and a lot is being worked on. Please be patient.
—Newmaker
Care B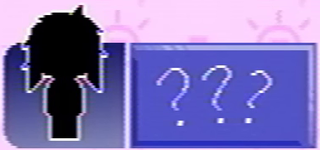 Care B
Location: Unknown ("the school")
Caught: No
Care B is (likely) a "pet". She is one of the three variants of Care, along with Care A and Care NLM. Her only appearances so far have been in the A/B/NLM note and the Pets menu, where she is an outlined silhouette due to having not been caught yet.
According to Rainer in Care A's description, she is located somewhere within the School.